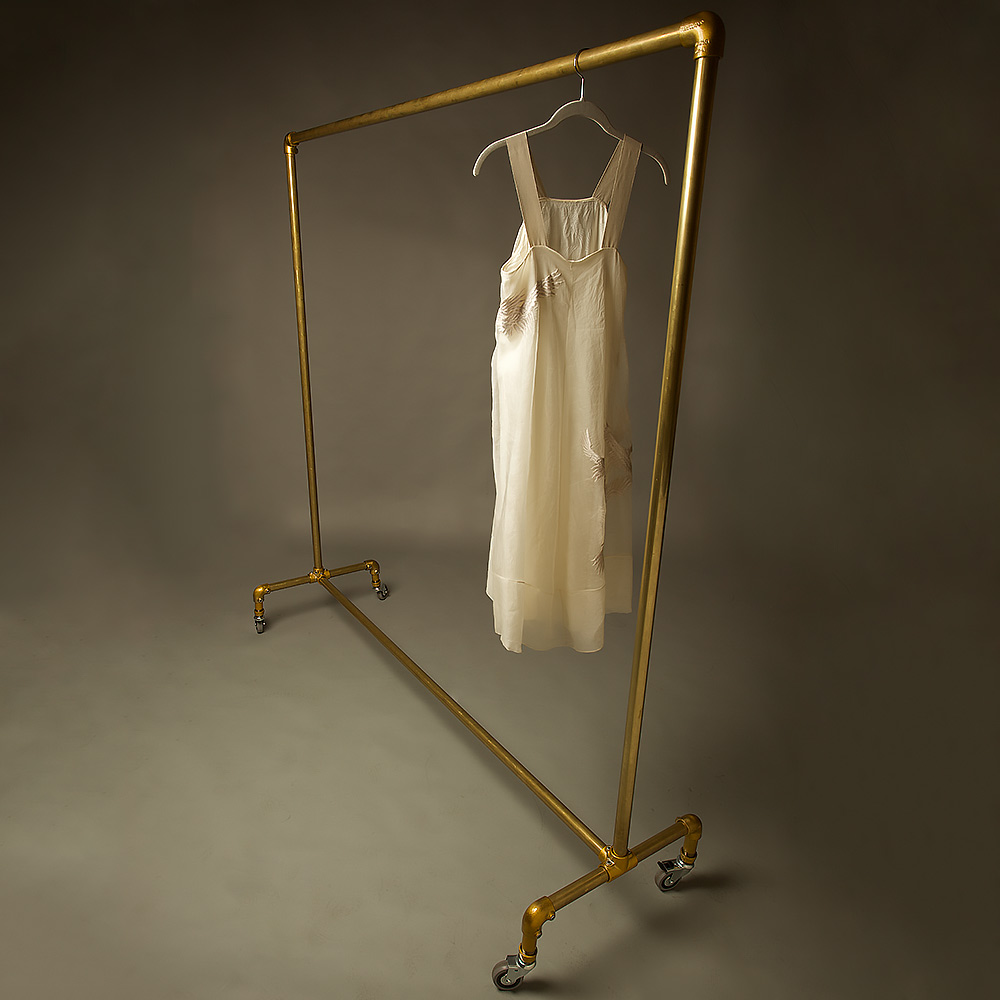 Industrial Brass Pipe Clothing Rack – Eternal Bridal
When it comes to designing and manufacturing custom products, it's a fluent, interesting and exciting process. Sebastian at Eternal Bridal came to us with not only a custom product that started from a pen and paper, but furthermore proposed the idea of introducing a material that we haven't ever worked with in the past. This was the birth of our Industrial Brass Pipe Clothing Rack. Oh, and he wanted 5 of them.
The idea was different to anything we had tried before, this gave us the opportunity to get creative with the design. Our focus was to create the wedding racks not only to be a major feature of the VIP room of the Eternal Bridal shop on in the arcade in the Sydney CBD, but also to have them be functional and easy to maneuver.
Brass, as a lot of people would be aware of, is very prone to scratching, so extra care was taken when building the Industrial Brass Pipe Clothing Rack to prevent any of this. The brass we were supplied with had a wall thickness that was too thin for our pipe threader, this resulted in using our construction fittings for the corners and connection aspects of the rack. Another feature that debuted in this job was the introduction of wheels! We came to the idea of drilling some M10 holes in the bottom of our end caps and put a roller caster with an all thread rod attached onto it.
The construction fittings that we used had to match the colour of the brass tubing, this was accomplished with powder coating the fittings, a rigorous and careful process, but well worth the extra time spent.
We are were extremely happy with the end result and now have the product available on our website, you can find it here.