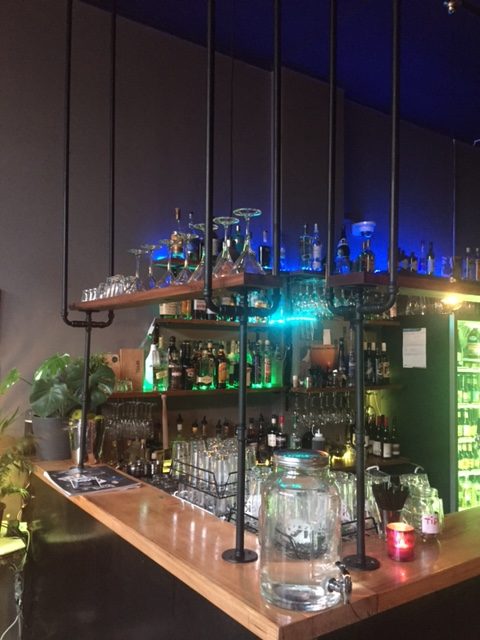 Industrial Overhead Bar Shelf – Sloth Bar Footscray
We were engaged by the lovely people at the Sloth Bar, situated in the heart of Footscray to design an industrial overhead bar shelf that would be the main artistic feature of the bar.
We wanted create a product that was unique, something that would catch the eye of anyone that walked through the door.
Before we got started, we visited the Sloth Bar to gain a sense of the space, the people and the bar itself.
Here we found that the Sloth Bar was a very interesting place which attracted a vast array of different people, decent priced drinks and good music. We also felt an overwhelming sense of community while being in the bar.
This drove our approach to what type of bar shelf we wanted to produce. We designed the shelf with a 'old school' look, having our pipe drilled into the bench top right through to the ceiling, giving it a strong foundation. We teamed this with using a beautiful recycle spotted gum wood.
Industrial Overhead Bar Shelf – Sloth Bar Footscray  is a one off product, however demonstrates Pipe Furniture's ability to create something that is suited to a particular space, providing for a functional, different and overall aesthetically pleasing product.
Next time your in Footscray head down to the Sloth Bar, located at 222 Barkly St and check it out!