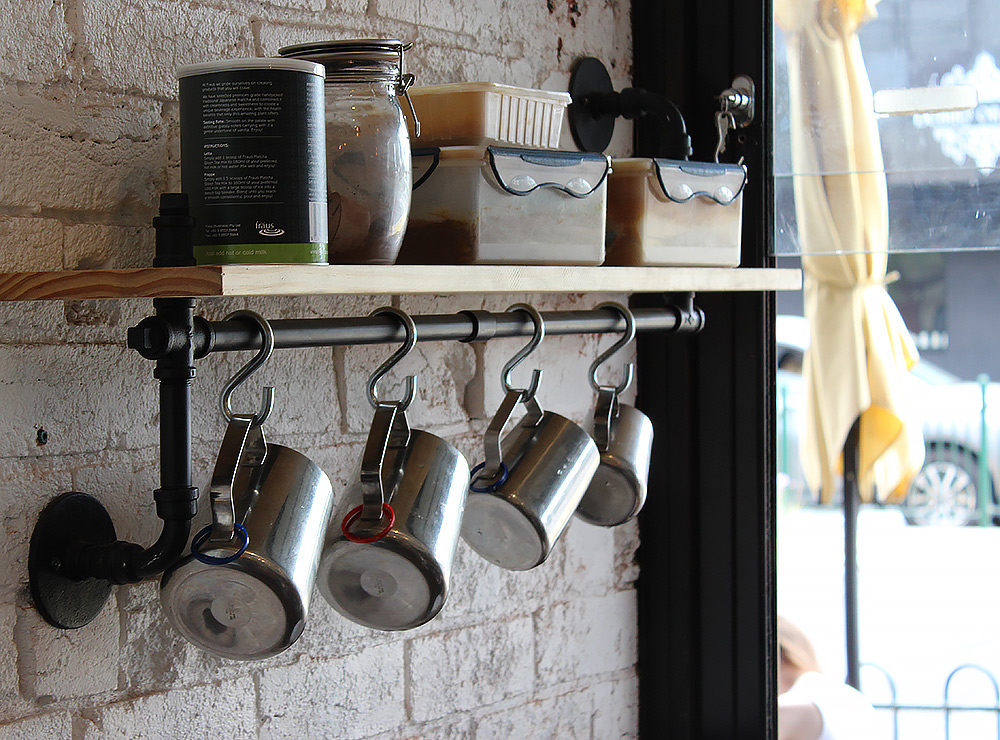 We were asked to supply a plumbing pipe cafe shelf at St. Martha's in Essendon and install on a rough brick surface. Green wall plugs were used with standard long steel screws, which were tightened into the plugs to secure the pipe shelf via galvanised flanges. Plumbing pipe fittings are quite robust and able to support considerable weight.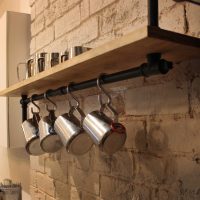 Plumbing Pipe Fitting 'S' Shelf is an industrial looking shelf made from plumbing pipe. Vintage style plumbing components finished in a range of colour options from standard galvanised pipe, or a flat black finish. The 'S' design isn't only made for a lightweight and slim look, but is also designed to withstand a heavier weight. This is possible due to the placement of the wall mounts being in opposing corners, creating a larger mounting surface area.
This shelf has a range of different lengths to best match your needs, turning your everyday wall or storage space into a main feature of the room. This fitting accomplished by hand made production. It is available is different lengths, ranging from 500 to 2000 mm (1000mm being shown above).  If need be, a custom length can be given to us as an additional quote. Screws are provided for timber, plaster and brick. The surface it is being attached to and the screws that are being used, will determine the weight load of the shelf itself. On a plasterboard it will withstand around 15 kg's and for wood and masonry, it will hold to about 20 kgs.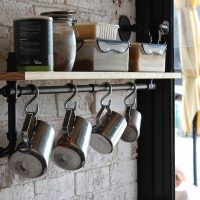 This shelf is suitable for every building and any setting. A perfect bookshelf, beverage stand for an overheard bar feature or simply a place to hold your keys.  Whatever it's function in your space, this will catch the attention of every passer by and create a modern and classy environment.